Harry Potter and the Cursed Child
Based on an original new story by J.K. Rowling, Jack Thorne and John Tiffany, a new play by Jack Thorne, Harry Potter and the Cursed Child is the eighth story in the Harry Potter series and the first official Harry Potter story to be presented on stage. The play will receive its world premiere in London's West End on July 30, 2016.
It was always difficult being Harry Potter and it isn't much easier now that he is an overworked employee of the Ministry of Magic, a husband and father of three school-age children.
While Harry grapples with a past that refuses to stay where it belongs, his youngest son Albus must struggle with the weight of a family legacy he never wanted. As past and present fuse ominously, both father and son learn the uncomfortable truth: sometimes, darkness comes from unexpected places.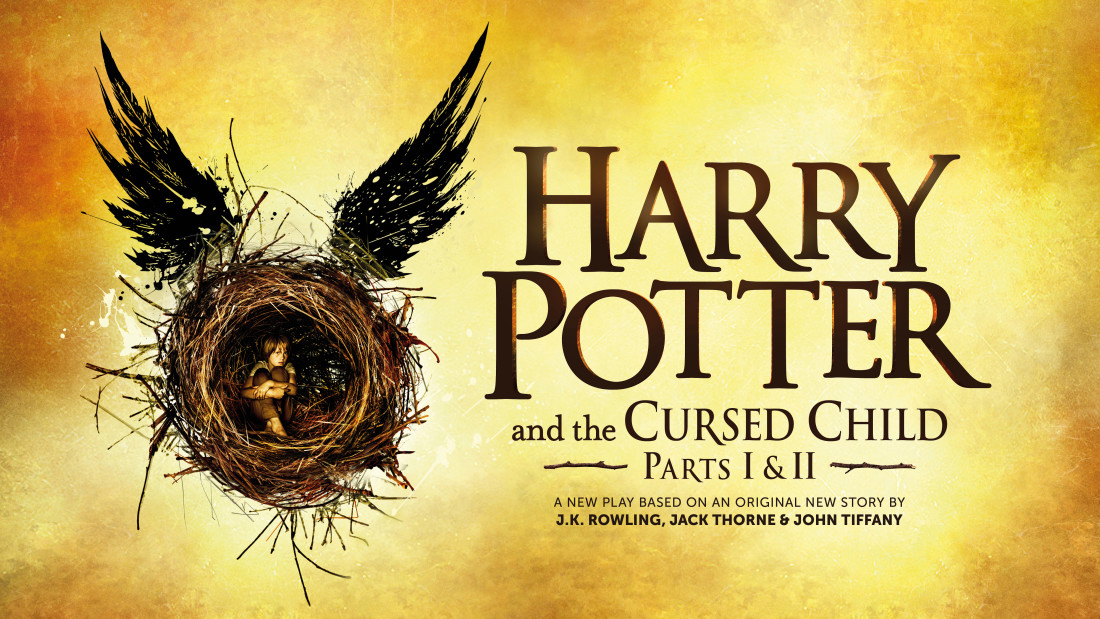 Spoiler-Free Review
First off, I do get why some people dislike this book – some might even think it's not a necessary addition to the series. Personally, I really liked it & I thought it was a nice read. Not as good as the other Harry Potter books, but I think it's quite wrong to compare Cursed Child with the rest of the series.
I think that to really enjoy it – or just plainly be able to read this, depends on you as a person – you have to separate this book from the rest of the series. The first 7 books are written as books, Harry is the main character, we truly get to know him because we get to see how he thinks & feels about everything, it takes place when Harry is between the ages 11-17. Cursed Child, on the other hand, is the script from a theatre, it focuses on both Albus & Harry as well as their relationship towards each other, & throughout mere part of the book, Harry is 40 years old.
Since it's written as a play, I think you will enjoy it much more seen than reading. In my head, it felt like they had retouched some of the characters just a tiny bit, but then again they did the same with the book-to-movie adaptation. Though I must say that I did get that special feeling I get when something intense happened in the previous 7 books. & a big plus, I got teary eyed throughout the book & at some point towards the end, I did actually shed a few tears.
The reason why I didn't give it a 4 star is because even though it's a nice read & it has the traditional Rowling plot twists, it was quite confusing. I'm not entirely sure whether it was the story itself or if it's because I'm not used to reading this type of book. But I found some parts confusing & that I was sitting there like a human question mark. At some points, it was a good thing but I felt like it happened a little too often for my liking.
It's not a direct 5-star read, as all the other Harry Potter books. I think you will enjoy it much more seen as a play then read in book format. But it's a nice, enjoyable read with a few intense scenes that will have you holding your breath. I truly believe that if you go into the book remembering that it's a script & that Harry isn't the same Harry we "left" in Deathly Hallows, you will have a much more enjoyable reading experience.